By Andrew Fraieli
The COSAC Foundation will soon be awarding homeless activist Stacy Layer the Michael Stoops award for her work helping those experiencing homelessness.
Layer is Director of Facilities at the Anne Storck Center in Fort Lauderdale, a nonprofit assisted-living and program center for adults and children with developmental disabilities. 
Her work helping the homeless began two years ago through her dog-rescue work, of which she'd been doing for 7 years. It led her to a man, Billy, on the street with a dog whom she wanted to check on, where she realized this man, who was blind, had been given plenty of supplies for the dog, but none for himself.
By the end of the day she brought him dinner and clothing, kept checking on him, and "it just catapulted from there," she says. It's now been two years of meeting other people experiencing homelessness in the area, cooking meals, and even bringing Billy to doctor's visits where his vision has improved and he's found a job.
She is the first to receive the award as it was made with her in mind, says Sean Cononie, Director of the COSAC Foundation and publisher of the Homeless Voice. The award is named after Michael Stoops, one of the leading homeless advocates in D.C. in the last 30 years describes Cononie. Stoops died in 2017 at 67.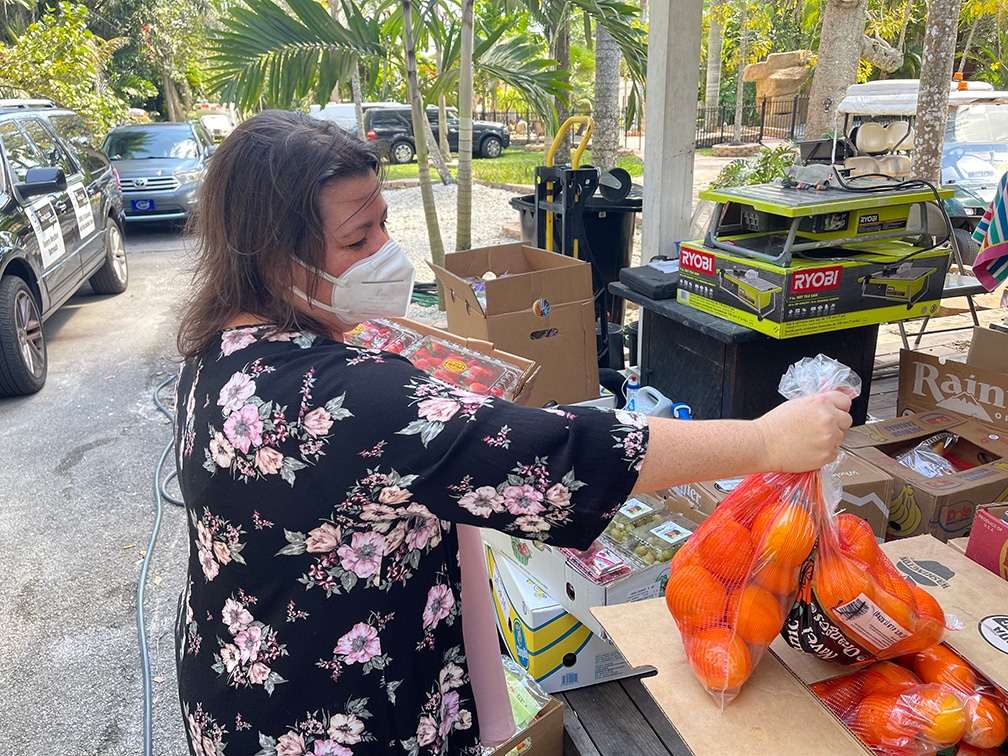 Cononie met Layer by accident, when they happened to be in the same area for outreach one cold night where she was giving people coffee and blankets. Cononie tells how he was impressed by her working on her own, without an organization, saying, "she's just doing this out of the kindness of her heart, and now she's taking people to the doctors and getting them healthcare, which I thought was absolutely amazing."
Part of the award will be the COSAC Foundation helping Layer create her own agency where she can accept donations, paying for all the processes involved.
Layer hopes that being more official will allow her to expand and have more legitimacy, encouraging more people to donate and help, and possibly bringing in grants which can come with housing. She sees having better transport and therefore more access to care, and being able to hand out more home-made meals and clothing.
When asked about the recognition in getting the award, Layer said, "It's always nice to know people notice, and with advertising it maybe it will inspire more people to start helping."
She gives an example of Billy and his dog being hit by a car once, but no one stopped to help. "They don't feel like people see them. But they are there," she says. "Just a warm smile and asking how they are doing can make someone's day."