[one_fourth]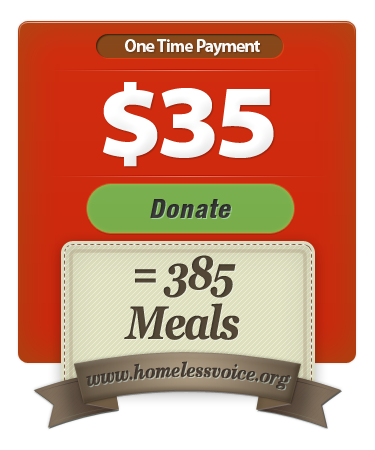 [/one_fourth]
[one_fourth]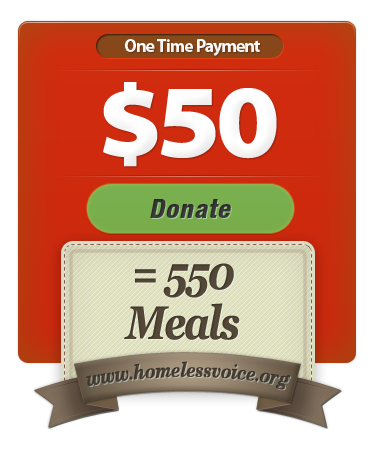 [/one_fourth]
[one_fourth]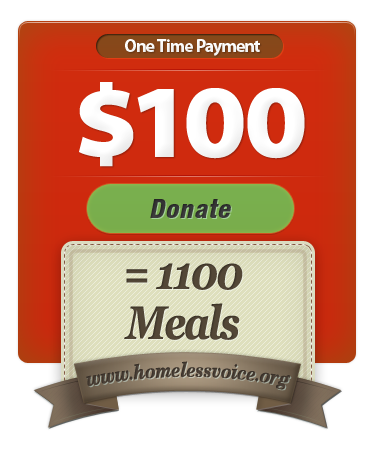 [/one_fourth]
[one_fourth_omega]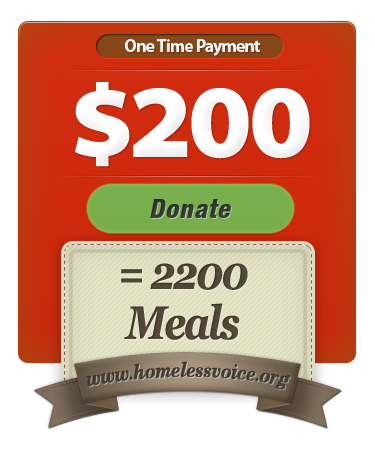 [/one_fourth_omega]
[btn_primary url="https://www.homelessvoice.org/donate-today" target="_self" position="left"] Donate Other Amount [/btn_primary]   *Choose a specific amount to donate.
Donate by Mail – Send Checks To: The COSAC Foundation, P.O. Box 292-577, Davie, FL 33329
Donate by Phone – Call Fran At: 954-924-3571 Ext 102
The COSAC Homeless Assistance Center is registered with the Internal Revenue Service as a 501(c)(3) charity and promotes the Homeless Voice's mission through public education. Contributions to the Homeless Voice are tax-deductible. COSAC Homeless Assistance Center's Tax ID number is: 65-1035076.
[line]
BECOME A MONTHLY ANGEL
[one_half]
MONTHLY ANGEL PROGRAM
Become a monthly angel and for only 83 cents per day, you can keep a homeless family off the streets. ♥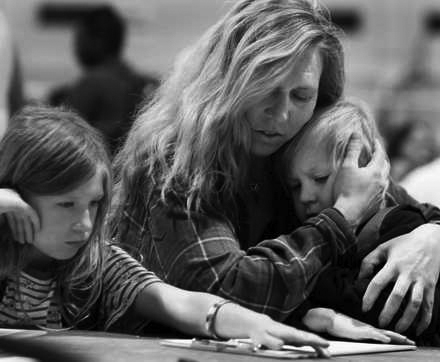 [/one_half]
[one_half_omega]
BECOME A MONTHLY ANGEL
[btn_primary url="https://www.homelessvoice.org/donate-monthly-plus/" target="_self" position="left"] Sign Me Up! [/btn_primary] *Choose payment method on the next page.
MONTHLY ANGEL BENEFITS
Have peace of mind in knowing that you helped keep a homeless family off the streets.
You or your business name will appear in the Homeless Voice Newspaper, which currently has over 100,000 copies in circulation.
GIVE MORE
GIVE BACK by signing up for a Homeless Voice Newspaper monthly subscription! All proceeds are reinvested back into the Homeless Voices Project.
Advertise with The Homeless Voice Newspaper. With over 100,000 copies now in circulation!
[/one_half_omega]
The COSAC Homeless Assistance Center is registered with the Internal Revenue Service as a 501(c)(3) charity and promotes the Homeless Voice's mission through public education. Contributions to the Homeless Voice are tax-deductible. COSAC Homeless Assistance Center's Tax ID number is: 65-1035076.