During the holidays, many people love to feed the homeless and assist with meals.
The Homeless Voice loves the holiday help, but would also like to kindly remind everyone that help is needed more on days that are not holidays.
For many of the homeless, Thanksgiving Day is just another day without food or shelter. Without feeding initiatives and volunteers, the wonderful taste of a turkey dinner wouldn't be possible for the homeless. Help feed the homeless on Thanksgiving Day at the Homeless Voice Shelter to ensure the spirit and tradition of the holiday is shared with the less fortunate.
Update on Serving a Meal This Thanksgiving
Due to the recent move of the homeless voice shelter, We will not be able to accept volunteers to serve a meal to the homeless this year. We know what a special time it was for the clients as well as all of the volunteers. We are however asking to please instead make a donation to help us continue to feed the homeless on this thanksgiving. You may make a donation by selecting one of the options below. Thank You.
[one_fourth]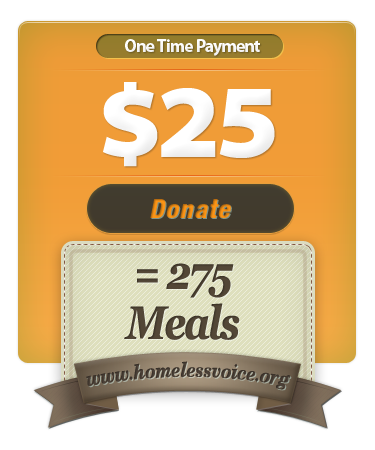 [/one_fourth]
[one_fourth]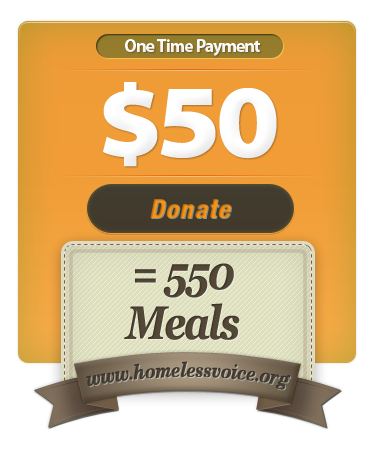 [/one_fourth]
[one_fourth]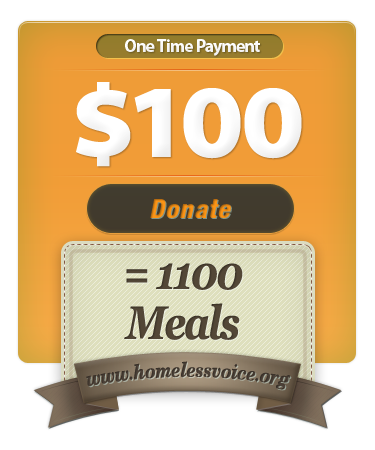 [/one_fourth]
[one_fourth_omega]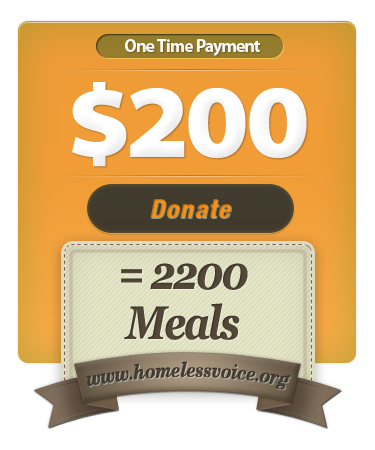 [/one_fourth_omega]
[btn_primary url="https://www.homelessvoice.org/donate-today" target="_self" position="left"] Donate Other Amount [/btn_primary]   *Choose a specific amount to donate.
Donate by Mail – Send Checks To: The COSAC Foundation, P.O. Box 292-577, Davie, FL 33329
Donate by Phone – Call Ginny At: 954-924-3571
The COSAC Homeless Assistance Center is registered with the Internal Revenue Service as a 501(c)(3) charity and promotes the Homeless Voice's mission through public education. Contributions to the Homeless Voice are tax-deductible. COSAC Homeless Assistance Center's Tax ID number is: 65-1035076.
[line]